The Netherlands

The Country At-A-Glance

Capital: Amsterdam
Government seat: The Hague
Official Language: Dutch
Prime Minister: Mark Rutte
Area: 41.543 km²
Population: 17.308.133 (2019 estimate)
GDP in PPP: US$ 1.004 trillion
GDP per capita: US$ 58.255

Business in the Netherlands
The Netherlands are considered to be a hotspot for corporate ventures in Europe and Worldwide. Despite its promising location in central Europe, great infrastructure and legal framework surrounding aspects of day to day business life, this is something not many are aware of. Procedures in the Netherlands are relatively straight forward, timely, and easy. Within a few days, everything can easily be set up. From a company itself including chamber of commerce and tax registry, up to corporate bank account.

B.V., N.V. and other Legal Forms
Before doing business in the Netherlands, one should decide on the most suitable legal form of his entity. The main two entities are:
Private Limited Liability Company - B.V. (besloten vennootschap)
Public Limited Liability Company - N.V. (naamloze vennootschap)

B.V.: besloten vennootschap
The B.V. is a company with private liability. By this the mainly chosen legal form for limited liability companies in The Netherlands. Its shares can neither be listed nor traded on a stock market.

The following are the characteristics of a B.V.-type company:
No (!) minimum Share Capital Requirement
A board of at least 1 director/s is required
B.V. has to be formed by a notary deed
Shareholders are listed in the Dutch company register

N.V.: naamloze vennootschap
The N.V. is a company with public liability. This inherently means that a portion of the shares shall or will be available on stock markets.
But this is not a must, so that N.V.'s are widely used as legal form for holding, foundation or trust structures.
The following are the characteristics of a N.V.-type company:
EUR 45.000 minimum Issued Share Capital, to be paid up fully before public listing.
The N.V. can also define a (usually higher) Authorized Share Capital
A board of at least 1 director/s is required
A supervisory board of at least 3 members is required
N.V. has to be formed by a notary deed
Publicly listed, shares may be publicly traded
Shareholders are not listed in the Dutch company register

Dutch Cooperative
Among the other legal forms of Dutch companies, the Dutch Cooperative (coöperatie) plays an essential role when it comes to the structuring of holding companies and the utilization of massive tax advantages in The Netherlands.
Although the Cooperative can be incorporated as a legal entity with limited liability like it is the case in a B.V. and a N.V., it is in fact a species of the Dutch Association (vereniging).
Since the Cooperative has no shares / shareholders, but members, there is also no minimum share capital requirement. Shareholders, at least 2, have to decide via the statutes if the Cooperative's liability shall be "excluded" (U.A./UA - uitgesloten aansprakelijkheid) or "included but limited" (B.A./BA - beperkte aansprakelijkheid).
After its incorporation during a notary session, which is quite an affordable service in the Netherlands, the company must be registered with the Dutch Chamber of Commerce (KvK - Kamer van Koophandel) within 3 days. This does not differ for B.V. or N.V.

Notaries in The Netherlands are generally private, as Civil Law Notary Specialists.

Chamber of Commerce Registry (KvK)


Dutch Companies
A Dutch company, whether NV or BV must be registered with the KvK as soon as possible (usually within 3 days of its incorporation). The procedures are simple, yet important, as the KvK provides the official authenticity for companies when they interact with other business or clients. It is, as such, a "seal of quality" and strictly required for all companies operating in The Netherlands. As such, Dutch companies are usually not required to register with the tax authority separately.

For this, following information is required, depending on the legal form:
Legal name (crosschecked for availability with the company register)
Business contact details - namely a corporate address, backed by a tenancy contract (if it differs from your private address)
Personal details - namely proof of residency of the Ultimate Beneficial Owner (UBO)
A (dutch) phone number
Your valid E-mail address for contact
The URL of a website, if one exists
A description including taglines of the business - such as its product/s, service/s, or other relevant information
Figures of the yearly expected turnover, acquisition and gross profit - This can be rough estimates, but should not deviate from the final outcome too much)

Foreign Companies
Foreign companies can also be registered with the KvK, as far as at least a branch gets established, which must not enroll commercial activities. To do this, is for example recommendable if you want to open for the foreign company a bank account in The Netherlands.
The procedure can be a little bit more tricky, yet nonetheless is a manageable task - if prepared well. An important factor to note is that a foreign company which has to pay VAT also has to register with the tax authorities themselves. This will not be done by the KvK, like it is the case with Dutch companies.
For the KvK registry, additionally to the documents and information to be provided by Dutch companies, a foreign company should be ready to provide:
Proof of company registration from the foreign company's registry (no older than one month!)
Certified true copy of the Memorandum & Articles of Association
Certificate of Incumbency or similar proofs, showing clearly the appointed Board of Directors
It is important to note, that all documents must be submitted in either Dutch, English, German or French. They must be either certified true copies - CTC (no older than 30 days, with a grace period of max. 3 days) or the original documents. Therefore, the KvK may also request for CTCs an apostille or legalization (usually via Ministry of Foreign Affairs structures).
The whole procedure of KvK registration takes between 30-40 minutes for Dutch companies, and 45-90 minutes for foreign companies. The cost is a flat fee and non recurring € 50. The company is then registered with the Chamber of Commerce and receives its KvK (CCI) number and RSIN immediately.
Upon receiving a KvK number, the setup of a bank account is relatively easy, with a wide array of large European banks as a choice.

Banking in the Netherlands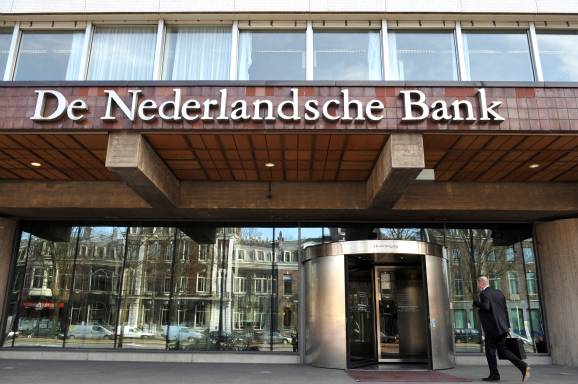 Most Dutch banks still maintain a good branch network, accompanied by (mostly) comfortable Internet banking portals.
Opening a corporate bank account at a large Dutch bank such as ING Group or Rabobank is usually simple: Required are a passport, a KvK (chamber of commerce) number and a proof of residence (residence service number, BSN – Burgerservicenummer). For companies abroad, several documents such as statutes or incumbency statement may be required additionally.
An extended KYC is only applied in rare cases, or when dealing with a foreign company. But this differs from bank to bank.

Taxation in the Netherlands
Naturally, corporations in the Netherlands have to pay tax. The following constellation for (corporate) profit tax arises (2018 rates):
A taxable amount of less than € 200.000 is being taxed with a rate of 20%
A taxable amount of € 200.000 and more is being taxed with a rate of 25%
Massively reduced profit tax rates exist for activities covered by the "Innovation Box" (IB) regime (also often called 'Patent Box'), focusing on the promotion of activities related to investments in novel technologies and development of innovative technology. Profits which meet the IB requirements are being taxed with a rate of 7% only.

Subsidiary Company Tax Groups
Although generally every company pays its own profit tax, a parent company may form a tax group with one or multiple subsidiaries. As such, the Tax and Customs Administration will treat the companies as a single taxpayer on request. This has the benefit that a loss incurred by one company may be deducted from the profits earned by other companies in the tax group.
For such a tax group to be formed, the requirements are as follows:
Parent company must hold at least 95% of shares in any subsidiaries
Parent and subsidiary company must have the same financial year
Parent and subsidiary company must apply the same accounting policies
Parent and subsidiary company must be established in the Netherlands

Exemption for Substantial (Centralized) Holdings
Subsidiary companies usually distribute their profits to their parent companies in form of dividends. The Substantial Holding Exemption for Dutch Holdings is still the most popular holding regime in the world. In appropriate designed cases the Dutch holding is exempt from paying tax on dividends, as this would otherwise mean being taxed twice within the same group of companies. The Substantial Holding Exemption is available to any shareholder who holds at least 5% stake in a given company.
This agreement can apply to both resident and non-resident companies! Actually, this is seen as a key feature of the Dutch tax structure. Since these profits are not taxed twice, subsidiaries located in different parts of the world as opposed to the Netherlands can compete with local companies on an equal tax footing. However, the Substantial Holding Exemption does not apply to holdings in an investment vehicle which already has a reduced tax rate applied to it.
The main benefits of the Dutch Substantial (Centralized) Holding Company are:
Full tax exemption of dividends and capital gains on shares in qualifying subsidiaries (participation exemption)
No Dutch dividend withholding tax through the use of a Coop
Beneficial tax regime in comparison to the regimes in other EU - countries
Low or no tax burden on the repatriation of profits
Tax deduction of qualifying expenses and losses
Virtually no substance requirements
Tax treaty benefits, specifically the reduction of the withholding taxes on dividends (in many cases to zero) based on the tax treaties concluded by The Netherlands with more than 80 countries worldwide
EU tax benefits, specifically the 0% withholding tax rate on dividends and interest and royalties received from qualifying subsidiaries located in other EU member states and EER states
The possibility to obtain an advance tax ruling
No foreign currency exchange restrictions
Flexible corporate law
The possibility to file the corporate tax return in a foreign currency (functional currency)
Excellent infra-structure and easy access to the financial markets
Relatively low incorporation and annual running costs

MCI CLT Services in the Netherlands
MCI CLT is fully present and operational in the Netherlands, more specifically in The Hague, its governmental seat. All of the above services, from forming of the company via one of our trusted notaries down to the bank boarding itself are offered by MCI CLT.
Having not only in The Netherlands a rich history in company incorporation and bank boarding, MCI CLT is able to carry out these procedures from start to finish. It does not matter which legal entity is chosen, or the circumstance in which the company itself operates - as we are able to find flexible and reliable solutions for any demands proposed by our clients in order to pursue business in The Netherlands.
Obviously, MCI CLT's special focus is on the Dutch Substantial (Centralized) Holding under consideration of all taxation, legal and operational matters.

You need further information?
Just drop us an E-Mail or use our Contact Form.